Irish Hills
Welcome to the Irish Hills of Pure Michigan. A place known for the scenic rolling hills and many crystal-clear lakes. The Irish Hills is a region made up of small towns, villages and lake communities to form a beautiful area in southeastern Michigan located southeast of Jackson, a and a southwest of Ann Arbor.
There are 52 lakes within the Irish Hills region, some public and some private. The largest of the lakes is Devils Lake which is 1330 acres. With a rich historic past and known for a resort area, this lake is home to many businesses and Manitou Beach Village which is booming with activity. Activity in the form of events, art, shopping, a farmer's markets and so much more. 
One of the smallest lakes is Hidden Lake which is in the middle of Hidden Lake Gardens. Hidden Lake Gardens is one of the gems of the Irish Hills. They are a 755-acre botanical garden and arboretum owned by Michigan State University featuring walking/riding paths, classes, a conservatory and some of the most beautiful scenery in the area with all the flowering plants, trees and shrubs.
Even though the lakes are a huge draw for people coming to the Irish Hills area, whether it's to live or play, the area is home to many other great events, businesses and landmarks. Michigan International Speedway has called the Irish Hills home since 1967. They currently host one NASCAR weekend a year, the country music festival and party of the summer called Faster Horses, the Michigan High School Athletic Association cross country finals, the Formula SAE competition and many other events.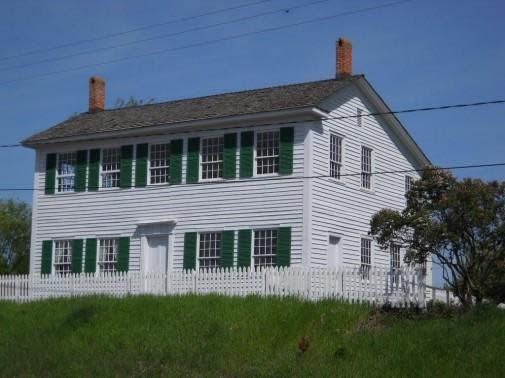 Brooklyn is a cozy town snuggled between three lakes in the Heart of the Irish Hills. Brooklyn is the largest shopping district in the Irish Hills with many unique shops and wonderful customer service. Onsted is another downtown within the Irish Hills with a few quaint shops. Each of these two towns host a variety of events from parades to fireworks, festivals, sidewalk sales and more. There are many businesses and restaurants scattered around the Irish Hills and its lakes, each with its own unique feel and charm. Many of the lakes also host a variety of events from fireworks to boat parades, festivals and 5 K Run/Walks just to name a few.
There are so many attractions in the Irish Hills, something for everyone. Bundy Hill Off Road Recreation, The Buffalo Ranch, Cherry Creek Old Schoolhouse Winery, Mystery Hill, Walker Tavern Historic Site, many golf courses, Hayes State Park and Watkin Lake State Park. There is also many summer camps, retreats, resorts and campgrounds.
You can always find something to do in the Irish Hills area, or if you just want to sit back and enjoy the quiet and beautiful scenery, there are many places to escape to, the Irish Hills has it all.