Whether you're into IPAs, stouts, or just want to try something new, these places have got you covered.
Located in downtown Blissfield, Four Keys Brewing is a fun nano taproom brewery that you have to visit. The brewery, which sits inside Starling Lounge, produces their own beers on-site and serves them from the same bar as the coffee shop. They have ten taps, including one for a special locally-made draft kombucha from Boochy Mamas in Toledo, Ohio. The other nine taps have all kinds of delicious beers for you to try. They've got ales, IPAs (America's favorite craft beer style), porters, stouts, spiced beers, and more. And if you get hungry, they've got a small kitchen that serves toasted bagels in the morning and yummy cheese boards, salsa with chips, and pressed sandwiches in the afternoon. Yum!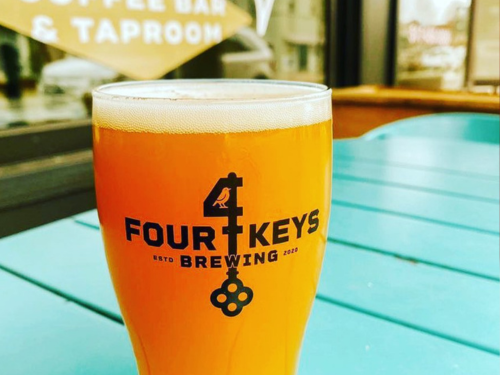 Right in the heart of the Irish Hills, you'll find Blue Skies Brewery. This place has a massive outdoor Biergarten that's 5,500 square feet! That's a lot of space to hang out and enjoy some tasty brews. They've got 13 different beers on tap, plus one cider if you're in the mood for something different. But that's not all - Blue Skies Brewery is also home to Chateau Aeronatique Winery, so you can try some delicious wines too. Most weekends, you can catch a tribute band playing there. Oh, and don't forget about the food! They've got appetizers, salads, handhelds, and even pizza. And if you're into seltzers, they've got those on tap too. So much to choose from!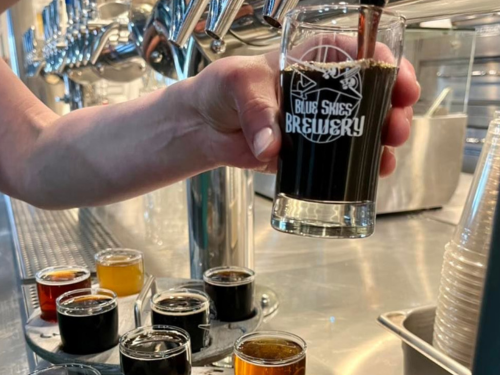 Tecumseh Brewing Company is a must-visit if you're in Lenawee. They have two locations where you can enjoy their awesome hand-crafted brews. The pub is in downtown Tecumseh, and the production site is on East Russell Road. These guys are always experimenting with their recipes, so you'll always find something new and exciting to try. They've got a wide range of brews, from hearty stouts to zesty Belgians, and a variety of IPAs to high-gravity ales. And if you're feeling hungry, you're in luck because their pub offers a menu with locally sourced, fresh, and tasty food. Cheers to that!