Tis' the season for gathering with friends and family – and partaking in adult beverages. Make a stop at one of Lenawee County's welcoming bars and try a drink that just tastes like the holidays. Cheers!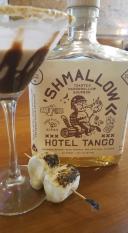 S'more Martini | Rumors
Have some dessert and drink it too. The S'more Martini features Hotel Tango toasted Marshmallow Bourbon, Godiva chocolate liquor, walnut toffee whiskey and heavy cream. Topped with toasted marshmallows in a graham cracker rimmed Martini glass – it's the perfect mix of sweet and smokey.
Rumors is located at 212 West Main Street Hudson, MI 49247.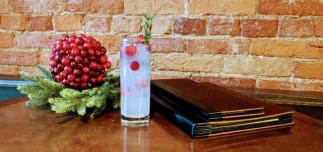 Mistletoe on Main | Chaloner's Cigar House
Looks like Christmas, tastes like Christmas. This cocktail is made with Vodka, Gin, fresh lemon, house Juniper & Rosemary simple and topped with soda. Garnished with Cranberries and a Rosemary sprig for a refreshing bout of flavor.
Chaloner's Cigar House is located at 108 West Maumee Street Adrian, MI 49221.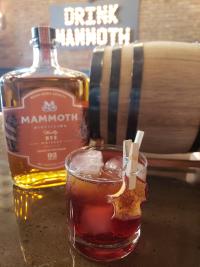 Autumn Fetching | Mammoth Distilling
Perfect for a chilly day. The Autumn Fetching is a warming concoction of rye whiskey, spice-mulled cranberry juice, and homemade orange-cello. Plus, Mammoth often has live music so prepare for a delicious drink in a fun atmosphere.
Mammoth is located at 108 East Maumee Street Adrian, MI 49221.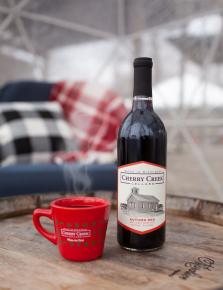 Autumn Red | Cherry Creek Cellars
The Autumn Red is a quintessential wine for the fall and winter. A spice infused red blend, best served warm under a cozy blanket, next to the fire, or enjoyed in Cherry Creek's outdoor igloos. So go ahead, ask for a double pour, we aren't judging.
Cherry Creek is located at 11500 Silver Lake Hwy, Brooklyn, MI 49230.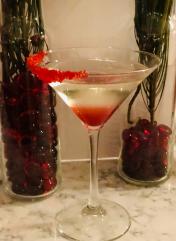 The White Christmas Cosmo | Farver's at the Croswell
The White Christmas Cosmo is being served in conjunction with the Croswell Opera House's production of "Miracle on 34th Street." Vodka and Elderflower combine with white cranberry juice to give the Croswell's take on the classic Cosmopolitan a delicious crispness, with just a hint of lime and pomegranate juice for a complex, well-rounded flavor. And because no cocktail is complete without garnish, red cocktail sugar and a Maraschino cherry give this drink some real holiday flair.
Farver's is located at 129 East Maumee Adrian, MI 49221.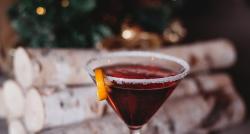 The Rouge | The Station
Finally, we have The Rogue. It's 1.5oz Absolut Vodka, .5oz Chambord, topped off with equal parts cranberry juice and champagne. Finished with a sweet, sugared rim. The first sip takes you to Christmas in France, and you might not want to come back.
The Station is located at 110 South Evans Street Tecumseh, MI 49286.
ALCOHOL DISCLAIMER
Please drink responsibly and with moderation. We do not, under any circumstances, accept responsibility for any damages that result to yourself or anyone else due to the consumption of alcoholic beverages or the use of this site and any materials located on it.