The holiday season is that magical time of the year when communities come alive with twinkling lights, festive decor, and the joyous spirit of Christmas. If you're seeking the perfect way to immerse yourself in this enchantment, pay a visit to Lenawee County in Michigan. Lenawee County offers several remarkable destinations that will leave you spellbound.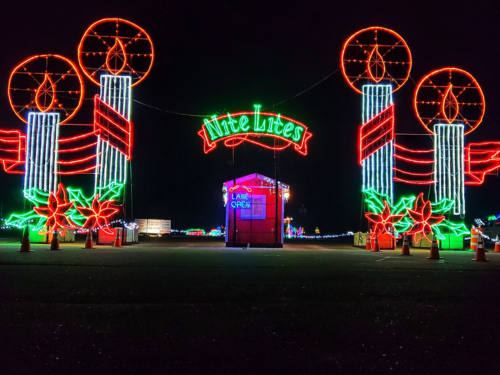 1. Nite Lites Drive-Thru Christmas Lights Show | November 17 - January 7
Nite Lites, located at Michigan International Speedway is the largest Christmas lights display in the state of Michigan. As you drive through the visually stunning displays, you'll be transported to a world filled with animated characters, holiday scenes, and breathtaking formations. The experience is over five miles long and even includes a synchronized light show set to your favorite holiday tunes on an AM station. The display is updated every year and features over a million light bulbs. Admission is $35 per car, or you can immerse yourself and experience it aboard the Nite Lites Express train.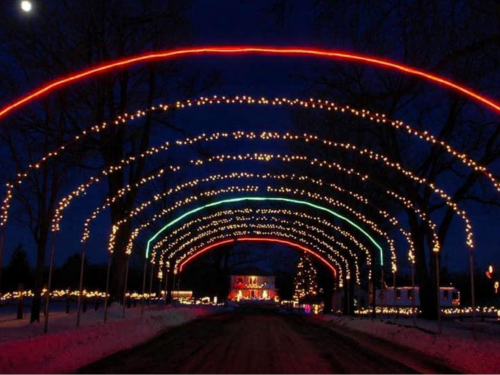 2. Heritage Park Christmas Lights Display | December 1 - December 31
Located in Adrian, Heritage Park is a charming destination where you can immerse yourself in the magic of the season. You can except to see those classic Christmas characters and bright displays along the driving route. Best of all, the display is free and open from dusk until 10pm during the month of December. Heritage Park is also the perfect spot to capture stunning holiday photos and create cherished memories with loved ones.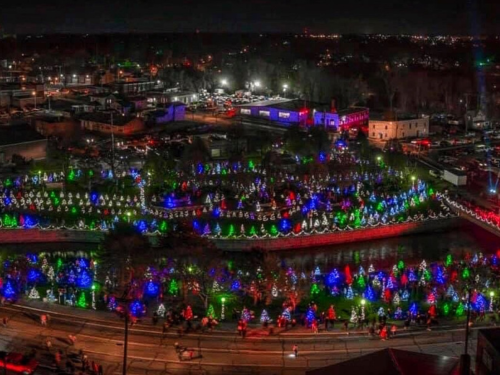 3. Comstock Christmas Riverwalk | December 1 - December 31
Prepare to be captivated by the Comstock Christmas Riverwalk in Downtown Adrian. Along the picturesque River Raisin, you'll discover a stunning display of over 500 trees reflecting and shimmering on the water's surface. Each tree tells its own story with unique decorations and beautification, all sponsored by organizations, businesses, and residents in the city. In 2019, the Comstock Christmas Riverwalk even beat Hallmark's world record for most lit Christmas trees!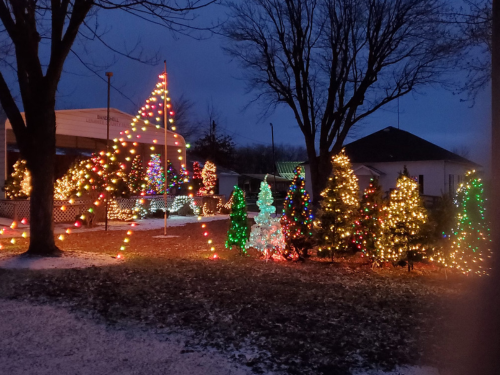 4. Fair Fantasy Lights Drive-Thru | December 15 - 17
The Lenawee County Fair and Event Grounds shine brightest during the holiday season, as it plays host to a mesmerizing Christmas light display, the Fair Fantasy Lights. The fairgrounds showcase whimsical illuminated scenes, including Santa's workshop, snowmen, reindeer, and even a live nativity display. This interactive display brings Santa, Mrs. Claus, and the Grinch to life as they will interact with each car. Cost is only $5 per vehicle and participants get to vote on their favorite display.
Lenawee County in Michigan truly knows how to celebrate the holiday season by captivating visitors with breathtaking Christmas light displays. So, plan your visit, let the bright lights guide your way, and create cherished memories that will warm your heart for years to come.
Happy Holidays!