Ah, spring! The first sign that summer is in sight, temperatures are rising, flowers are starting to bloom, and the sun will hang around longer. March 20, 2023, marks the first day of spring and you deserve to welcome it in with some outdoor exploring in Lenawee. Below are 5 ideas to welcome in spring in Lenawee County.
1. Make a trip to Hidden Lake Gardens for the Spring Flower Bulb Show. The show runs March 11-March 26 and features a spectacular showing of daffodils, hyacinths, tulips, amaryllis and other spring flowers inside the conservatory. While you can't go on Monday's as the grounds are closed, you can enjoy it any other day of the week from 10 a.m. to 5 p.m. Admission for Hidden Lake Gardens is $5 with children four and under free.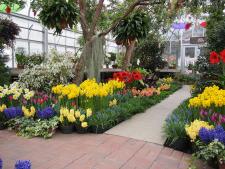 2. Break out the fishing poles and head to Burr Ponds Park in Adrian to see what you can catch off one of their piers. Burr Ponds offers amenities like paved walking paths, electric, water, and grills. If you're looking for a larger body of water to throw your line, head over to Allen Lake where you can fish right along the lake line. It's a 63 acre no wake lake with known fish types such as Black Crappie, Bluegill, Northern Pike, and Rainbow Trout. Note: This list may not be all inclusive.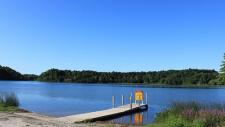 3. Get some fresh air and enjoy a beer or glass of wine in Chateau Aeronautique Winery's biergarten. The theme of the winery is flying, vintage airplanes, and living in a home with hangar on a grass runway surrounded by forests. And while we're manifesting warm weather from the start of spring, they do have heaters in the biergarten so you can still take in nature while staying cozy if it is a bit breezy.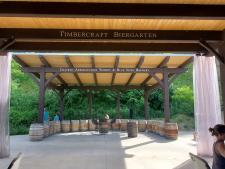 4. Would this list even be complete without a spring picnic idea? Make a couple sandwiches and snack trays at home or stop at one of the local sub shops and head over to one of Lenawee's hidden gems, Ramsdell Park. This 180-acre park is open year-round from daylight to dark. There is a spot to fish, grill, an out-house, picnic shelters, tables, and water. It's the perfect spot to bird watch, hike some native prairie trails, and let the kids enjoy playground equipment.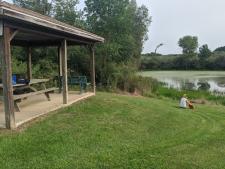 5. Finally, we suggest a spring shopping spree in downtown Tecumseh. There's something for everyone – locally owned specialty stores with antiques, collectibles, home decor, jewelry, shoes, clothing, food, toys and more! And you can finish your day off at Pentamere Winery, Tecumseh Brewing Company, or the quaint British Tea Garden & Rooftop Cafe'.